Clydesdale i siffor - Artiklar i lager: 808, Artiklar att beställa via SB: 739, Kommande nyheter: 26
Dagens citat:
I discovered Laphroaig at a little party. It gave me the illusion that I had some talent.
Terry Gilliam

Bland våra senaste nyheter
Några guldkorn ur vårt breda sortiment
Beställning / Kundvagn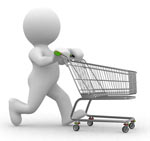 Det är lätt att beställa varor via vår hemsida.

Läs mer